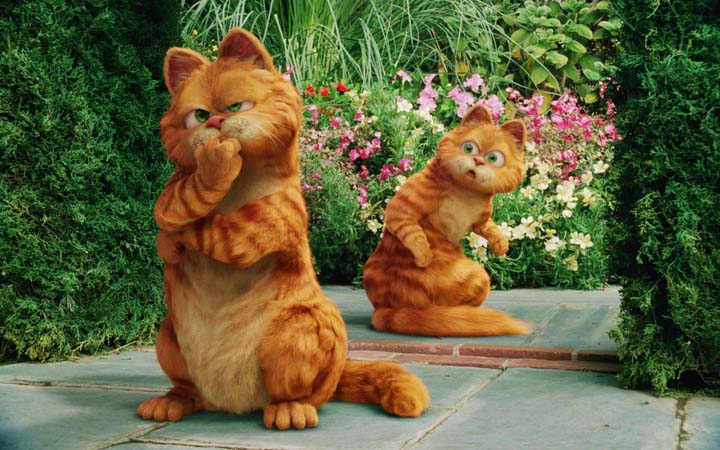 Most of us have, at some point in time, been told we have a doppelg?nger - someone out there who looks just like us. But what are the chances, scientifically speaking, of that happening?
  我们大多数人都曾在某个时间点被告知,自己有一个二重身——那儿有个人看上去很像我们。但从科学的角度来讲,发生这种事的可能性有多大?
  According to the research, having an exact doppelg?nger is less likely than you might think. A studycrunched the numbers and investigated the probability of two people matching up exactly in eight key facial features.
  研究指出,拥有一模一样的二重身的可能性比你想象中的要小。一项研究处理了大量数据信息,探讨了两个人在8个关键面部特征上完全吻合的可能性。
  They found that there's about a one in 135 chance that a pair of complete doppelg?ngers exist somewhere in the world. But the likelihood of someone walking around looking identical to you, specifically, in all eight facial features is only one in 1 trillion. Creepy, but not very likely.
  他们发现在世界上的某个地方存在一对完美的二重身的可能性大约为1/135。但是走在路上的某个人看上去跟你一样的可能性,特别是8个面部特征都相同的人,这种可能性只有万亿分之一。听上去挺恐怖的,但却不太可能。
  So why do people keep telling you they saw someone that looks "just like you" if that's so statistically unlikely?
  那么,既然从统计学的角度来讲,这是不可能的,为什么人们还是不断告诉你他们看到了一个"看上去很像你"的人呢?
  The issue here is that people can perceive faces differently. This means that – even though a person might not be a true doppelg?nger – we might think they are because we cannot calculate the minusculemeasurements of their facial features.
  这儿的问题就是人们对面孔的感知是不同的。这意味着,尽管一个人可能不是一个真正的二重身,但是我们可能会认为他们是,因为我们无法估量出他们面部特征的细微尺寸。
  In other words, it's quite likely to have a doppelg?nger out there that your friends think looks exactly the same as you, but if you were to analyse their features scientifically, it's unlikely they'd be a true match.
  换句话说,很可能那儿有一个二重身,你朋友认为看上去跟你一模一样,但如果你科学地分析一下他们的特征的话,他们不可能跟你一模一样。
  While the findings are just plain cool to think about, the team also says that they suggest that facial recognition might be as good as fingerprinting or DNA in catching wanted criminals.
  这个发现想想还是很酷炫的,同时,研究团队还指出,他们认为在追捕通缉犯的时候,面部识别也许与指纹或DNA识别一样管用。
  ----------------------------------------------